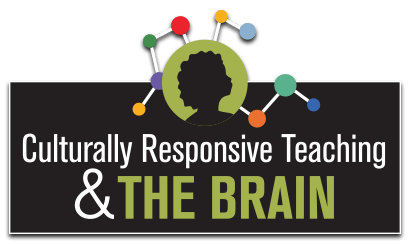 Rigorous Learning for Educators Who Lead
Culturally responsive pedagogy can be a game-changer in a school's pursuit of educational equity.
But! There are misconceptions about what culturally responsive pedagogy is and how it works. CRT is more than just a set of multicultural activities, social justice lessons, or kinesthetic learning strategies. It's so much more.
Our workshops are designed to create foundational readiness to build a culturally responsive classroom, lead a culturally responsive school, or coach teachers toward greater responsiveness. Each covers the mindsets, moves, and capacities necessary to effectively be culturally responsive in ways that changes student outcomes over time.
It is important to note: These are not "train the trainer" workshops unless indicated.
Culturally Responsive Teaching and the Brain: Foundations Seminar
While not required, participants are strongly encouraged to have read Culturally Responsive Teaching & The Brain (Corwin, 2015) prior to the workshop.
DURATION:
2 Days
WHO SHOULD ATTEND:
Educators K-12, leaders, and instructional coaches.
Culturally responsive education is the next evolutionary step on the path to educational equity? But, what are the basics of culturally responsive pedagogy? What distinguishes the Ready for Rigor approach from other equity efforts like cultural proficiency or social justice pedagogy? How can I start incorporating cultural responsive practices now using this model? This 2-day training focuses on helping educators put in place foundational practices that set the stage for successful implementation of culturally responsive teaching and learning.
Don't miss new workshop announcements!
Join the newsletter to stay updated with the latest news.
Copyright © Transformative Learning Solutions, All Rights Reserved.